Contributions and Donations
In FY 2020, due to the pandemic, initiatives with an asterisk (*) at the end were suspended or implemented online.
Participation in "Because I am a Girl" Campaign (started in 2013)
CITIZEN WATCH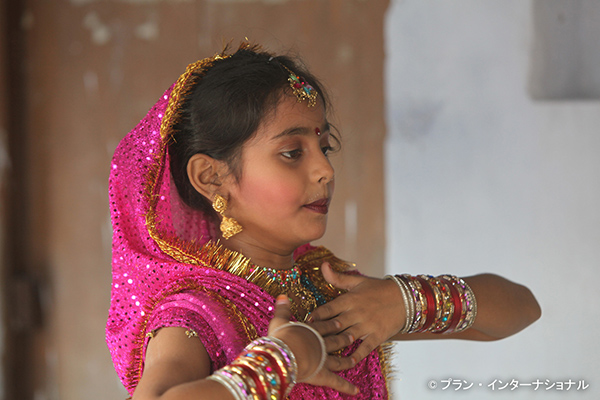 CITIZEN WATCH has supported the "Because I am a Girl" campaign promoted by the international NGO Plan International since 2013, which helps aid women and girls in developing countries by donating a portion of Citizen XC sales. CITIZEN WATCH will continue efforts to support girls around the world in the future as well.
See below for further details about the campaign.
http://citizen.jp/product/xc/girl/index.html#1
The "Because I am a Girl" Campaign

Plan International, an NGO, conducts this global campaign in an attempt to impart the "strength to live" to girls and women living in difficult circumstances at the margins of society. Girls and women in developing countries are often bereft of the chance to acquire an education, being compelled to do housework from an early age. Frequently marrying when they are themselves in their teens, the lives of these "child brides" are often shortened by early pregnancy and childbirth. Plan International endeavors to provide educational opportunities for girls and women in difficult circumstances, thereby addressing the global problem of poverty.
Donation of Lighting Fixtures to Yamanashi Prefectural Museum of Art
CITIZEN ELECTRONICS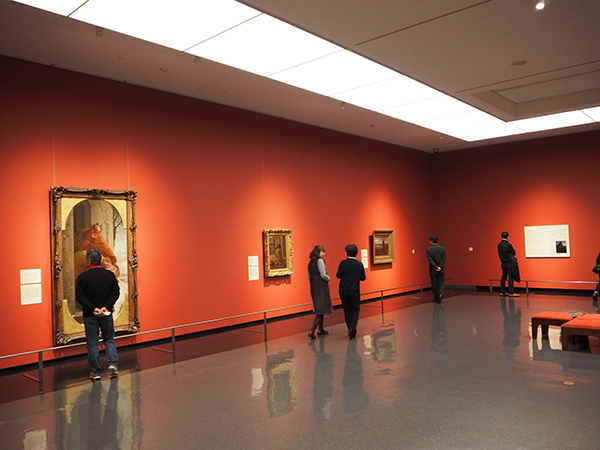 Yamanashi Prefectural Museum of Art
Lighting fixtures that feature an LED package manufactured by CITIZEN ELECTRONICS called the "CITILEDVivid Color Series" were donated to Yamanashi Prefectural Museum of Art, known as the "museum of Millet." The LED installed in these light fixtures is extremely vivid and vibrantly displays the true colors of objects. Also, an improved contrast between light and dark enables the display of fine details.
Given these advantages, the curators have expressed their high appreciation, noting that the true hues of paintings, textures, and brushstrokes can be faithfully represented.
Wristwatch Donation to "Bridge for Smile" (started in 2010)
CITIZEN WATCH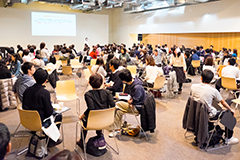 CITIZEN WATCH donated wristwatches to be presented at coming-of-age ceremonies to support a project conducted by Bridge for Smile, a NPO that helps children leave children's homes. The project is for high school students who have grown up in children's homes and must leave the facilities and live on their own when they graduate from high school. Basic knowledge necessary for living on their own is provided in a seminar format. The wristwatches are presented in exchange for points to participants in the seminars. Wristwatches are also presented to individuals who come of age after leaving the facilities.
Donated an Automaton Clock Tower to Iida City
CITIZEN WATCH MANUFACTURING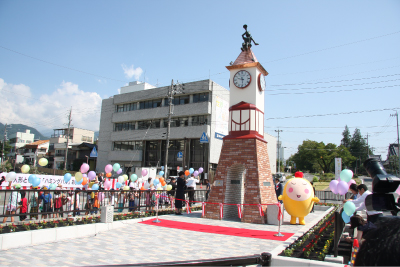 Upon the launch of a project to refurbish the doll clock tower constructed in Iida City in 1988 as a symbol of the "Puppet Play Town," sizable donations were made by city residents in the hope of increasing the appeal of the landmark.
As part of community contribution efforts, CITIZEN WATCH and CITIZEN T.I.C. cooperated in the construction of a new marionette clock tower, Hamming Pal, together with CITIZEN WATCH MANUFACTURING, which is based in Iida City. The clock tower was completed on August 1, 2018.
Providing Opportunities to Sell Handmade Products
by Persons with Disabilities (started in 2002)
CITIZEN WATCH MANUFACTURING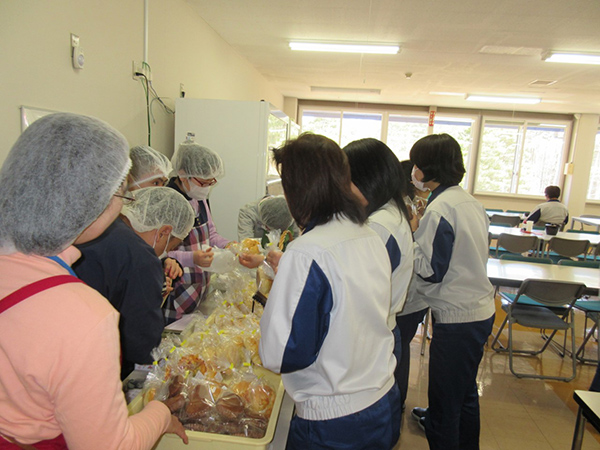 Sales event at Kawaguchiko Plant
CITIZEN WATCH MANUFACTURING provides opportunities for direct sale of goods made at a social welfare corporation that helps people with disabilities to integrate with society. This sales opportunity expands the number of participating manufacturers and employees every year. The main products sold are foods such as bread, sweets and miso. They are all of exceptional quality and many of our staff look forward to the day of this sale. The products sell so well that the sellers are surprised, and there are also days when all products are sold out. At Christmas, the company makes its premises available for the social welfare corporation to sell cakes on order. The company is thus contributing to the advancement of social welfare.
Donations to JEWELERS FOR CHILDREN (started in 1997)
CITIZEN WATCH CO. OF AMERICA, INC. Bulova Corporation

JEWELERS FOR CHILDREN is a charity that provides support for children suffering from serious diseases and abuses. Supported by jewelry and watch brands, JEWELERS FOR CHILDREN has in turn been making donations to St. Jude Children's Research Hospital, the Elizabeth Glaser Pediatric AIDS Foundation, Make-A-Wish® America and the National Casa Association for an extended period of time. Volunteer employees of CITIZEN WATCH CO. OF AMERICA also make ongoing donations to the organization from their monthly salary.
Q&Q SmileSolar Social Contribution Activities(started in 2013)
CITIZEN WATCH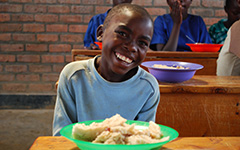 © TABLE FOR TWO International
CITIZEN WATCH has introduced Q&Q SmileSolar as a line of watches with excellent cost-performance and functionality, along with fun, colorful designs. Part of the sales from this product line is donated to TABLE FOR TWO International. These donations have continued since the product was introduced in 2013, and in 2017, a letter of thanks was received from TABLE FOR TWO. In the future as well, we will continue striving to contribute to society through donation activities and increase the value of SmileSolar.
Donations to Luz de Vida and Other Facilities for Children with Pediatric Cancer (started in 2003)
CITIZEN DE MEXICO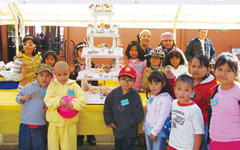 CITIZEN DE MEXICO has been involved in supporting children battling cancer for more than 17 years. Our hope is that our activities will help to deliver necessary medical funding, apparel, and food to these children.
Sponsorship for the National Park Foundation (started in 2018)
CITIZEN WATCH CO. OF AMERICA, INC.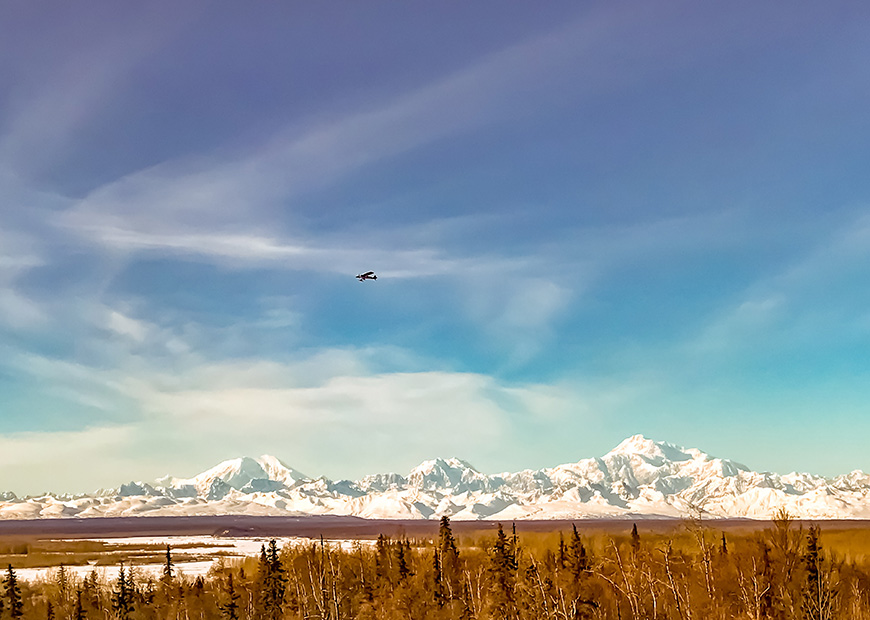 As the official nonprofit partner of the National Park Service, the National Park Foundation helps protect and enhance America's national parks for present and future generations.
The National Park Foundation helps protect more than 84 million acres of national parks through critical conservation and preservation efforts and connect all people with their incomparable natural landscapes, vibrant culture, and rich history.
In 2018, CITIZEN WATCH AMERICA announced the support and commitment of its Alpina brand to the mission of the National Park Foundation with this partnership.
Support for Angus Glen Running Series
CITIZEN WATCH COMPANY OF CANADA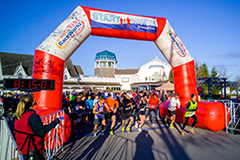 Proceeds from full and half marathons sponsored by Angus Glen Running Series are donated to the Stollery Family Center of Markham Stouffville Hospital, which specializes in obstetrics and gynecology as well as pediatrics. CITIZEN WATCH COMPANY OF CANADA, supports the efforts of Angus Glen Running Series as one of the corporate sponsors of these events. (*)
Cooperation with Women's Health Golf Classic
CITIZEN WATCH COMPANY OF CANADA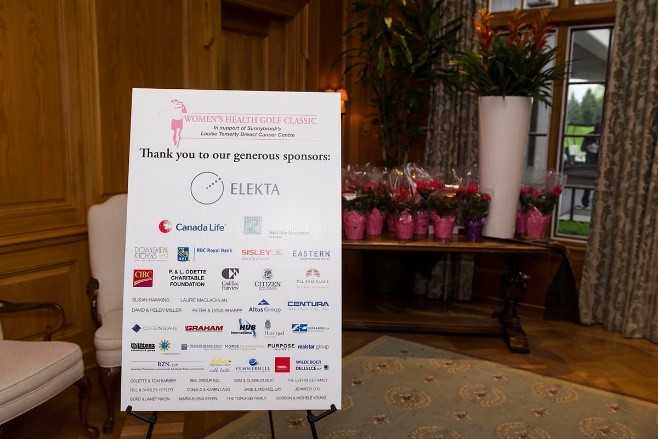 Proceeds from the Women's Health Golf Classic go to support the research efforts of the Sunnybrook Health Sciences Centre, which is known for its cutting-edge breast cancer treatment as well as patient care. CITIZEN WATCH COMPANY OF CANADA supports the efforts of the Centre as one of the corporate sponsors of this event. (*)
Cooperation with Wokingham Crossroads Care (started in 2016)
CITIZEN WATCH UNITED KINGDOM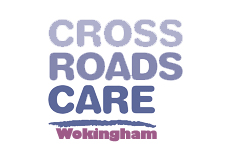 CITIZEN WATCH UNITED KINGDOM supports the efforts of Wokingham Crossroads Care, a nonprofit nursing care support group with a network of 5,000 long-term nursing care support specialists throughout the United Kingdom. The organization provides emotional and physical supportto care givers who faces "crossroads".
Donation of AEDs to Local Schools (started in 2015)
CITIZEN WATCH ITALY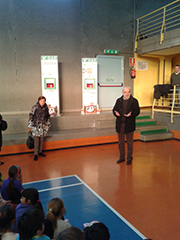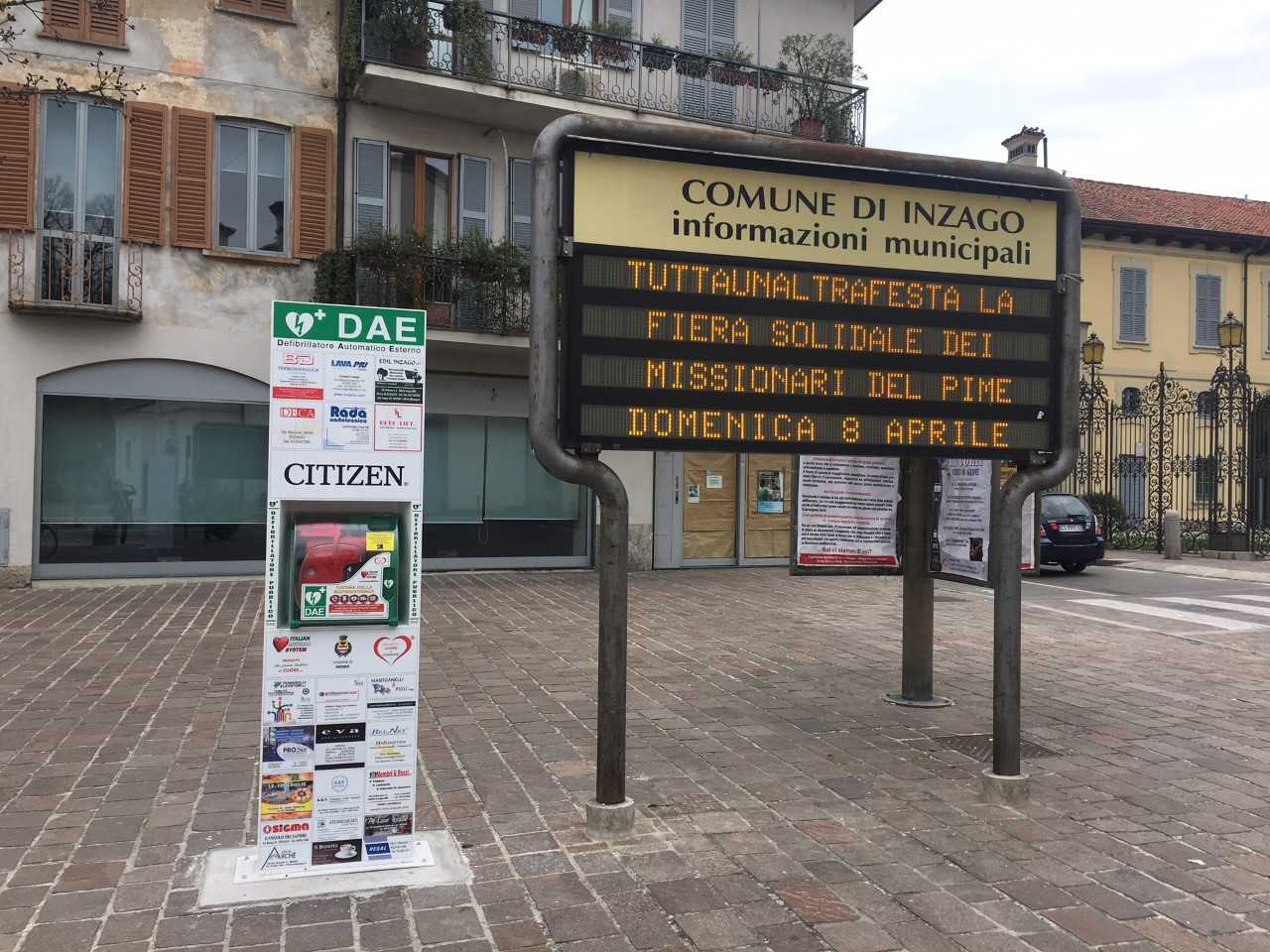 CITIZEN WATCH ITALY (CWI) donated AED devices to sports facilities and gyms near its offices in the town of Inzago, Italy. At the AED handover ceremony in December 2015, the mayor explained to local students that sudden deaths could be prevented using an AED. In March 2018, another AED was installed in the center of town. CWI is carrying out this initiative both for the strengthening of its relationship with the local community and the improvement of its brand image.
Donation of a clock for the blind to the Education Center for the Visually Impaired (2021)
CITIZEN WATCH EUROPE G.M.B.H.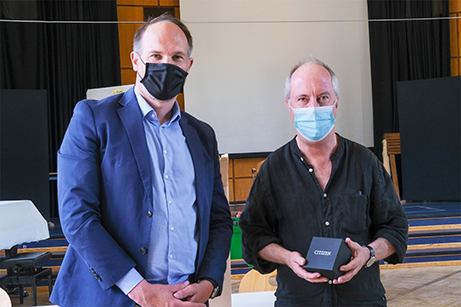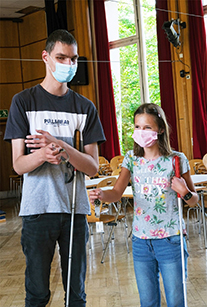 CITIZEN WATCH EUROPE G.M.B.H. has donated 50 watches for the blind to the Education Center for the Visually Impaired in Hamburg in June 2021.
The students, like many others, have had a difficult time due to the pandemic for a long time. The smiles on their faces when they were happy that the school was finally reopened, and the joy on their faces when they received the watches and put them on their hands are our joy and encouragement at the same time. CITIZEN has been working in Germany for more than 50 years, and we will continue to work together with the local people.
Donations to China Children and Teenagers' Foundation
CITIZEN WATCH (CHINA)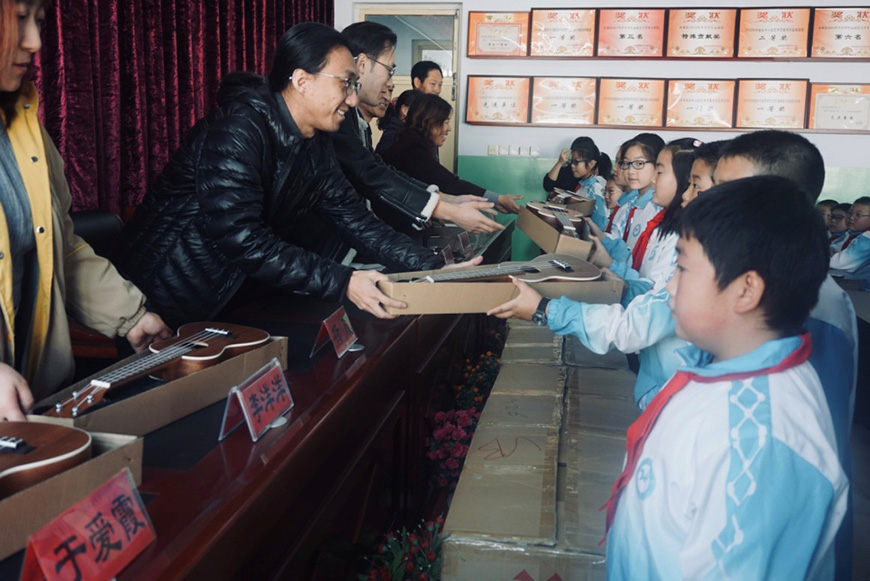 A portion of the proceeds from the sale of the limited edition ambassador Hebe Tian Limited Edition model released in 2019 was donated to the China Children and Teenagers' Foundation. A total of 817 sets of children's guitars were donated to 817 students in five primary schools in Chicheng, Hebei Province, through the Foundation's donation program to support children's musical activities.
Donations to the Veterans Watchmaker Initiative
CITIZEN WATCH CO. OF AMERICA
Bulova continues to support the Veterans Watchmaker Initiative (VWI), an NPO that helps injured and disabled military veterans to regain their dignity and goals by teaching them the techniques of watchmaking and repair. Sam Cannan, the Swiss-trained watchmaker who started VWI, modeled it on the Joseph Bulova School of Watchmaking, founded in 1946 in New York City, to provide training and rehabilitation for disabled veterans. VWI is funded by donations, so that trainees can learn free of charge. In 2019, Bulova launched a Go Fund Me campaign to raise funds to support the school. This campaign raised more than USD 5,000, and Bulova made additional donations totaling more than USD 10,000.
DonorsChoose.org
FFREDERIQUE CONSTANT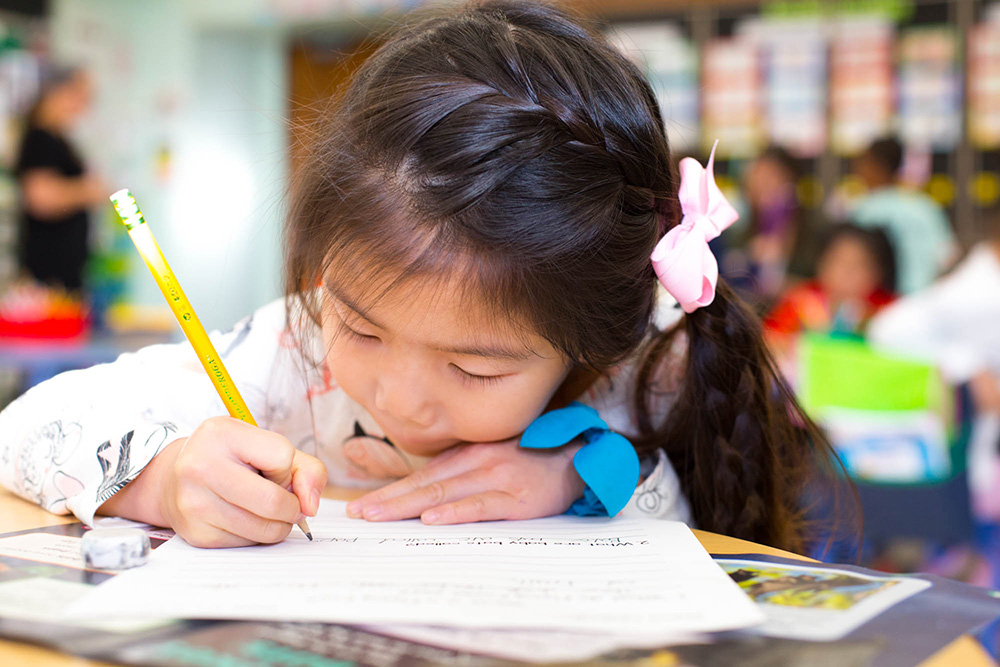 Frederique Constant is proud to support ongoing charity partner, DonorsChoose, and celebrate educators with donations that will directly fund various projects across the United States. Founded in 2000 by a high school teacher in the Bronx, DonorsChoose empowers public school teachers from across the country to request much-needed resources for their students. A $50 DonorsChoose gift card is given with the purchase of each Frederique Constant watch allowing the recipient to help fund an educational program in their local neighborhood.
1% for the Planet (started in 2020)
CITIZEN WATCH CO. OF AMERICA
Citizen has pledged to donate 1% of its website sales in the U.S. to support a host of nonprofit organizations focused on the environment. Created in 2002, 1% for the Planet represents an alliance of businesses and individuals who are committed to enacting change to protect and restore the Earth.
Everybody Solar (started in 2020)
CITIZEN WATCH CO. OF AMERICA
Everybody Solar works to protect the environment and strengthen U.S. communities through solar-energy projects. Everybody Solar brings the gift of clean energy to the organizations that need it most: nonprofits serving our most vulnerable populations. Through the installation of solar panels, Everybody Solar to date has offset more than 1 million pounds of carbon dioxide from the atmosphere and delivered 175 kilowatts of solar energy to nonprofits to help them reduce electricity costs and direct their limited resources to the communities they serve.
American Forests (started in 2021)
CITIZEN WATCH CO. OF AMERICA
As part of its Earth Day 2021 initiative, Citizen is joining forces with American Forests, the oldest, national nonprofit conservation organization in the United States and has pledged to plant 50,000 trees. Founded in 1875, American Forests is a pathfinder for creating healthy forests from coast to coast, leading the way for creating healthy and resilient forests, from cities to wilderness, that deliver essential benefits for climate, people, water, and wildlife.