Environment
In FY 2020, due to the pandemic, initiatives with an asterisk (*) at the end were suspended or implemented online.
Mt. Fuji Cleanup Strategy (started in 2001)
CITIZEN ELECTRONICS
CITIZEN ELECTRONICS TIMEL
Kawaguchiko Plant, CITIZEN WATCH MANUFACTURING
CITIZEN SYSTEMS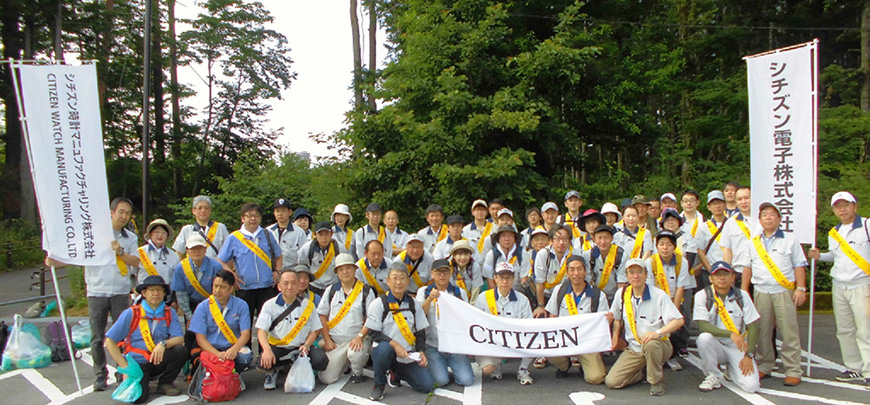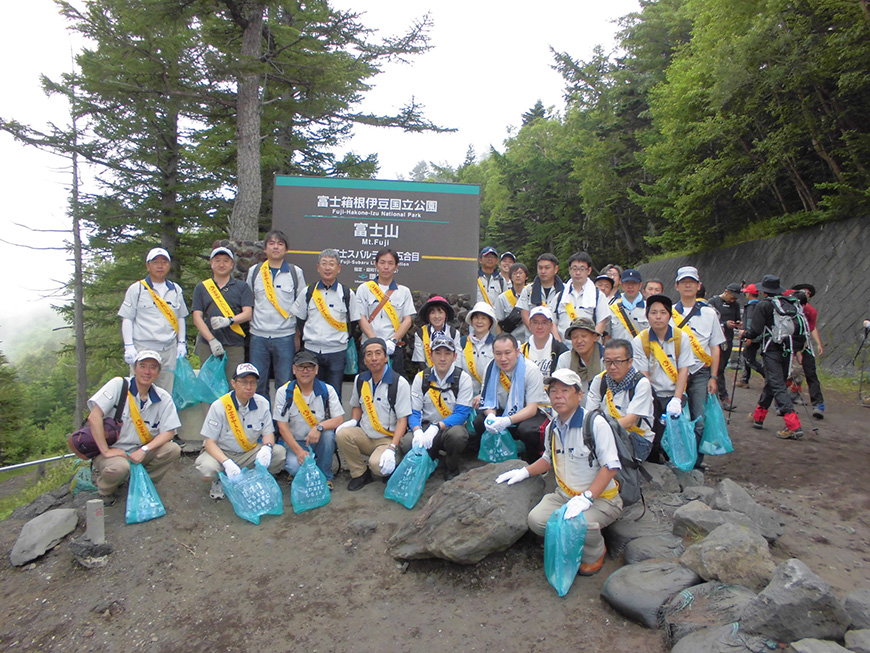 Group companies in the Yamanashi region have participated in Mt. Fuji cleanup activities organized by Mt. Fuji Beautification Foundation since 2001. While cleaning up the fifth and sixth stations of Mt. Fuji, participants also ask tourists to cooperate in activities to beautify the mountain. We will continue to participate proactively in environmental preservation activities as an expression of our gratitude for being able to work in an area blessed by such wonderful natural beauty. (*)
National Hwy. 6 year-end Beautification Activities (started in 2008)
Tohoku Soma Plant, CITIZEN WATCH MANUFACTURING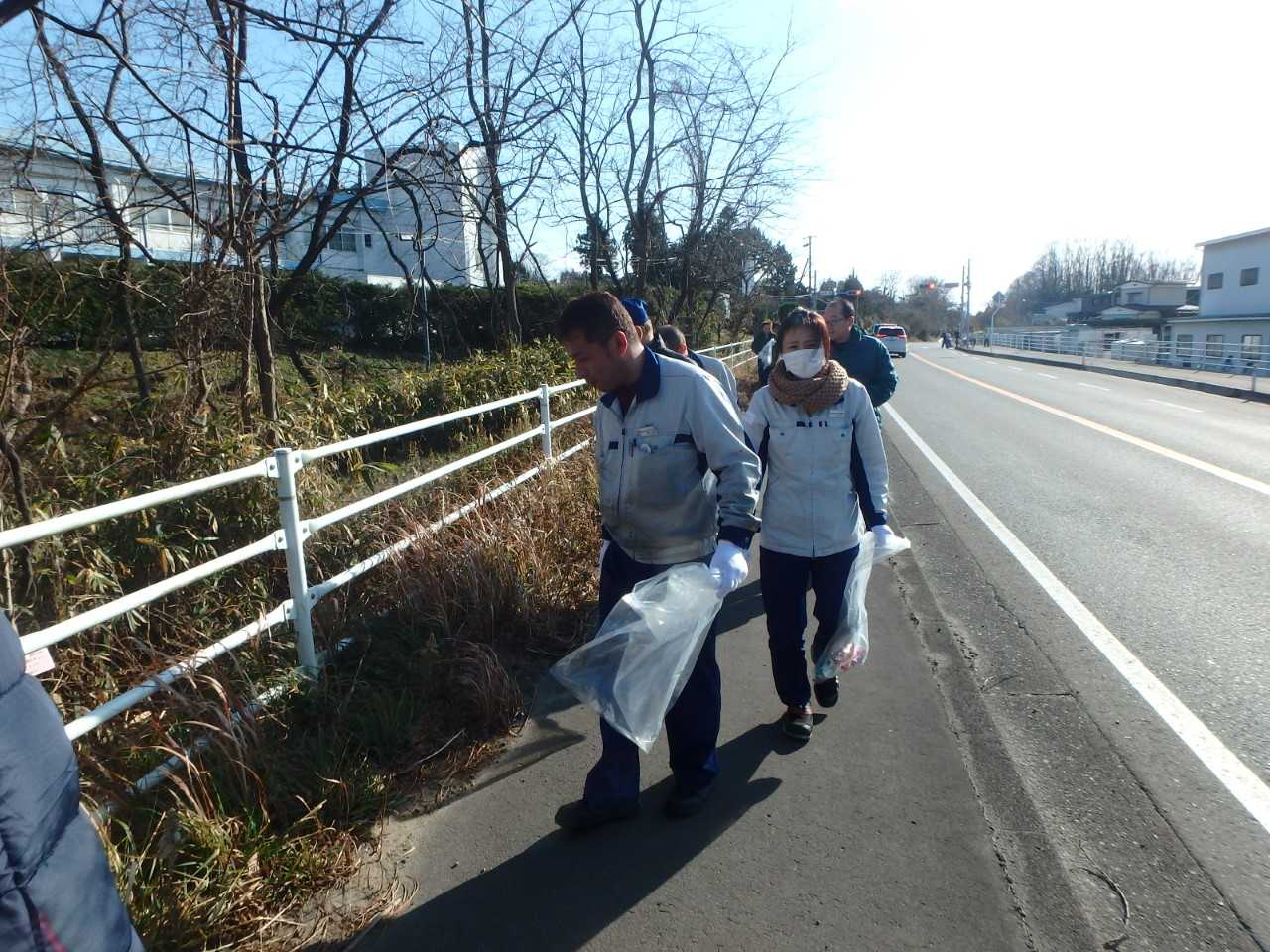 The Tohoku Soma Plant of CITIZEN WATCH MANUFACTURING carries out beautification activities along National Hwy. 6 by employees in each year. Participants pick up empty cans and other waste along both sides of about two kilometers of National Hwy. 6 facing the Soma Plant, with careful attention to vehicles crossing the road.
Cleanup Activity along the Tenryu River (started in 1994)
Iida Plant, CITIZEN WATCH MANUFACTURING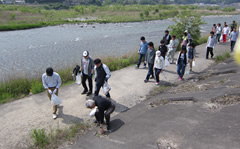 The CITIZEN Group participates in cleanup activities held at the end of May every year along the main tributary of the Tenryu River, which runs from Tatsunomachi to Iida. These activities are sponsored by the Nagano Techno Foundation. Approximately 90 employees of CITIZEN WATCH MANUFACTURING's Iida Factory and their family members have participated in this event since the first time held in 1994. In these activities, employees work to keep the surrounding environment beautiful by picking up empty cans and bottles, which helps them to understand the significance and importance of separating garbage. At the same time, these activities raise employee awareness of the Tenryu River's surrounding natural environment, which in turn motivates them to improve their moral behavior and contribute to the realization of a recycling-oriented society. (*)
Cleanup Activities for Local Rivers (started in 2009)
CITIZEN MACHINERY PHILIPPINES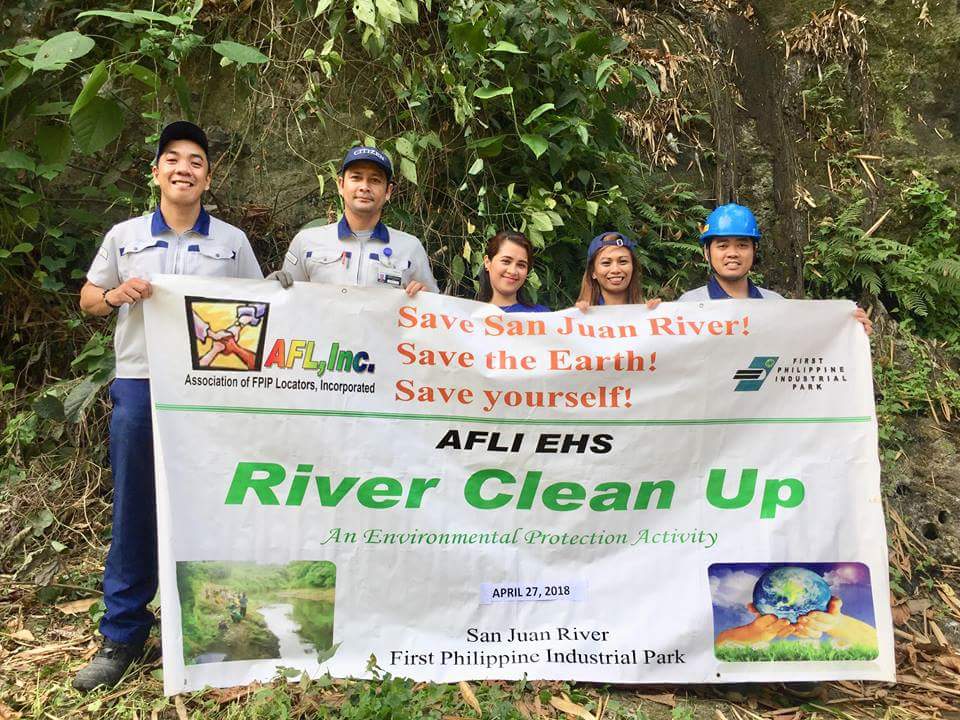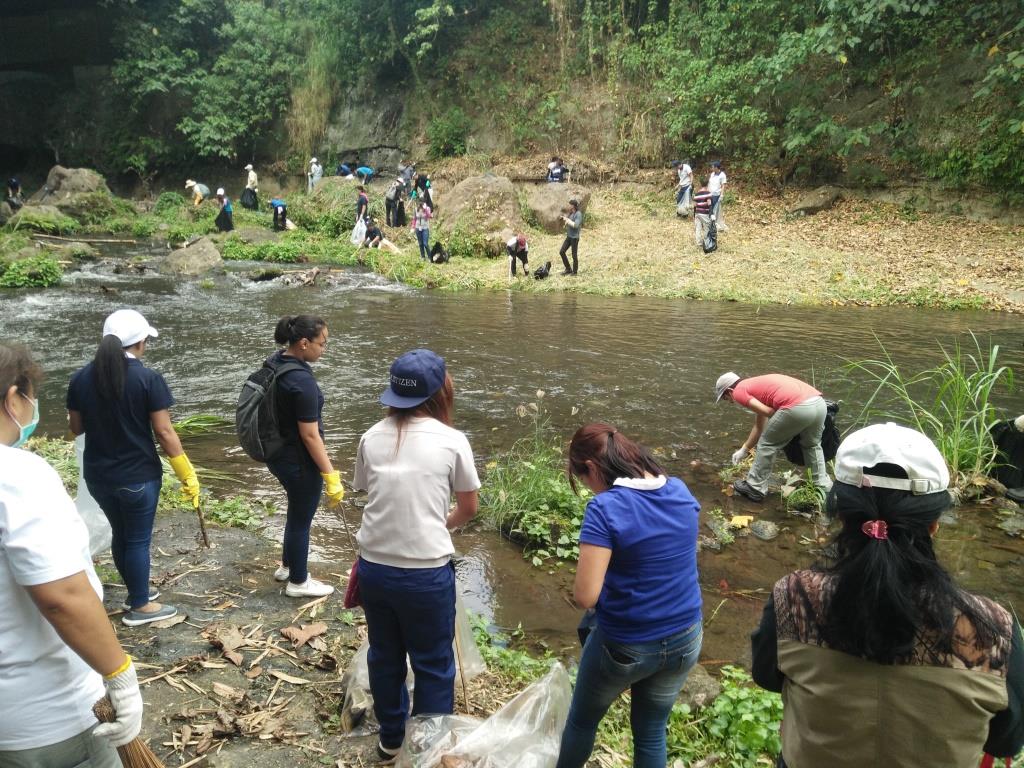 CITIZEN MACHINERY PHILIPPINES is located in the First Philippine Industrial Park where it cooperates with other companies every year to conduct cleanup activities in the nearby rivers. We will continue our contribution to environmental conservation through these cleanup and other activities. (*)
Contribution to Measures to Counter Desertification (started in 2011)
CITIZEN WATCH (CHINA)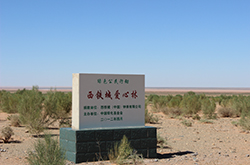 In cooperation with the China Green Foundation, CITIZEN WATCH (CHINA) CO., LTD., (CCW) has supported afforestation activities in China since 2011. CCW holds an auction on its official website and donates the proceeds to the China Green Foundation. By April 1, 2021, it had donated a total of RMB 1,064,780. CCW's donations are helping to counter desertification by planting trees in the Alxa region of Inner Mongolia.