Training and Education
In FY 2020, due to the pandemic, initiatives with an asterisk (*) at the end were suspended or implemented online.
Technology Training Sessions for Handicapped Children's School (started in 2002)
Iida Plant, CITIZEN WATCH MANUFACTURING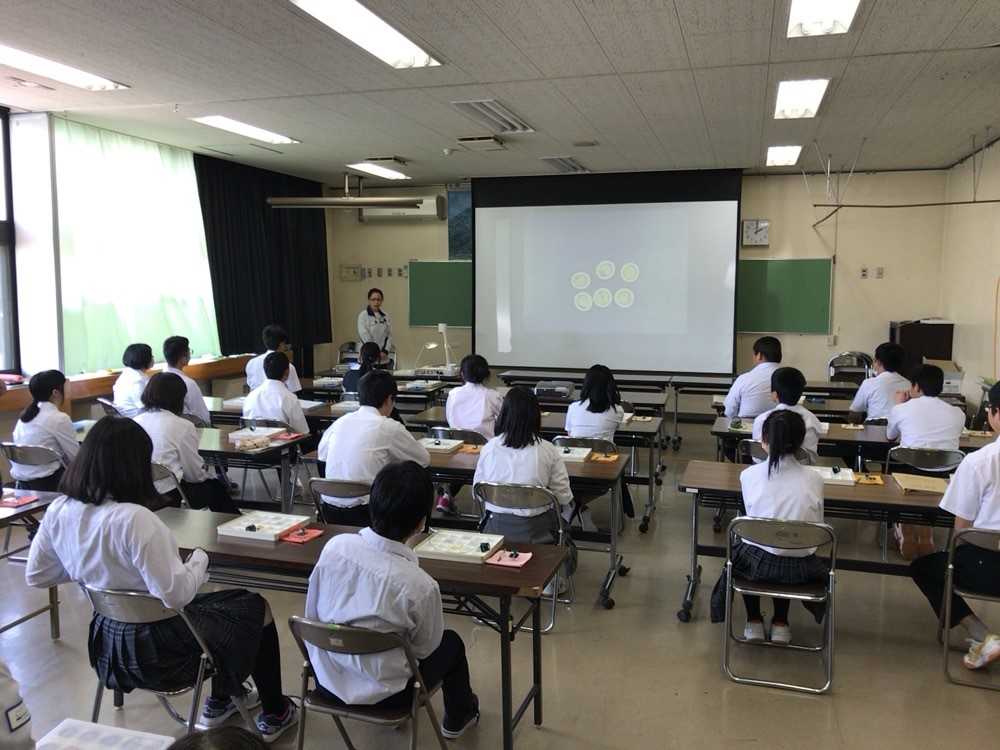 Since 2002, we have cooperated with Iida Special Need Education School to offer regularly scheduled technical training sessions in watch manufacturing. In addition to hiring many graduates, we have also increased the students' interest in working by means of these training sessions and helped them assume their place in society. (*)
Experiential Workshop in Watch Assembly for Parents and Children (started in 2007)
Iida Plant, CITIZEN WATCH MANUFACTURING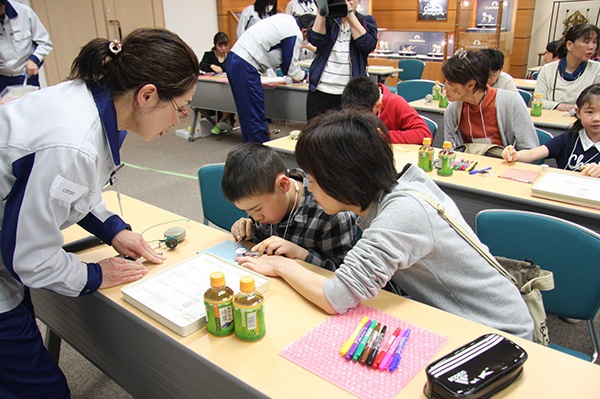 The company aims to raise awareness of youths responsible for the next generation toward work, by increasing interest in monodzukuri through learning about local companies. As a part of "the Super Science Promotion Project" for training youth in the city of Iida, we have conducted a program, "You are the master worker of the future," every year since 2007. (*)
Work Support for Children in Child Protection Facilities (2012–2013; Second phase started in 2016)
CITIZEN WATCH
CITIZEN WATCH MANUFACTURING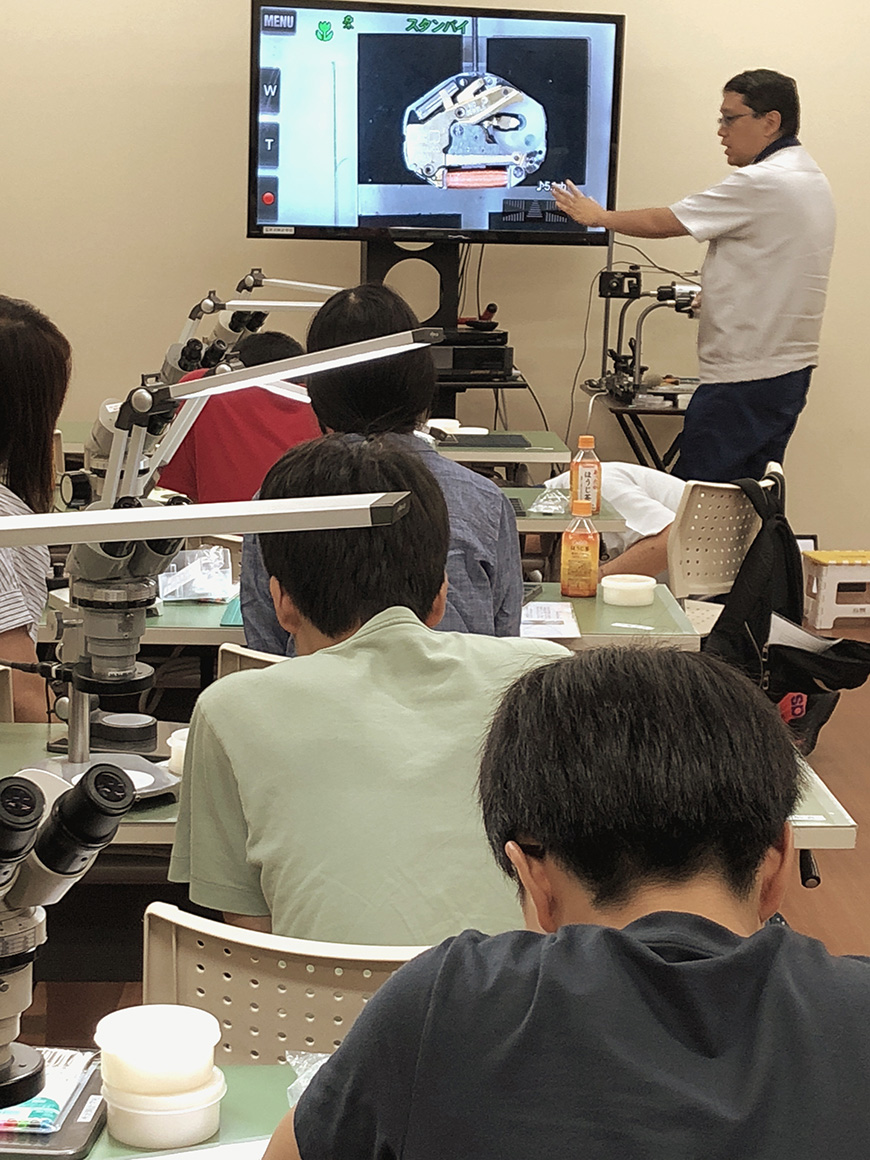 In the past,CITIZEN WATCH has provided work experience for junior high school students living in children's homes through an NPO called Bridge For Smile. Our assembly and disassembly workshops had the participated childrenlearned "enjoyment of Monodzukuri" through experiences on "what is to work," and "what kinds of work exist." We also created the workshop programs as setting the stage for children to think about their futures through exchanges with our employees. For our employees as instructors, the workshop became an opportunity to understand social issues such as that there are numbers of children who live in the facilities and that children must leave the facilities and live by themselves at the age of 18. We make efforts to continue this initiative to realize a society where all children can have their dreams and hopes. (*)
Acceptance of Factory Visitors (started in 2008)
Tohoku Plant, CITIZEN WATCH MANUFACTURING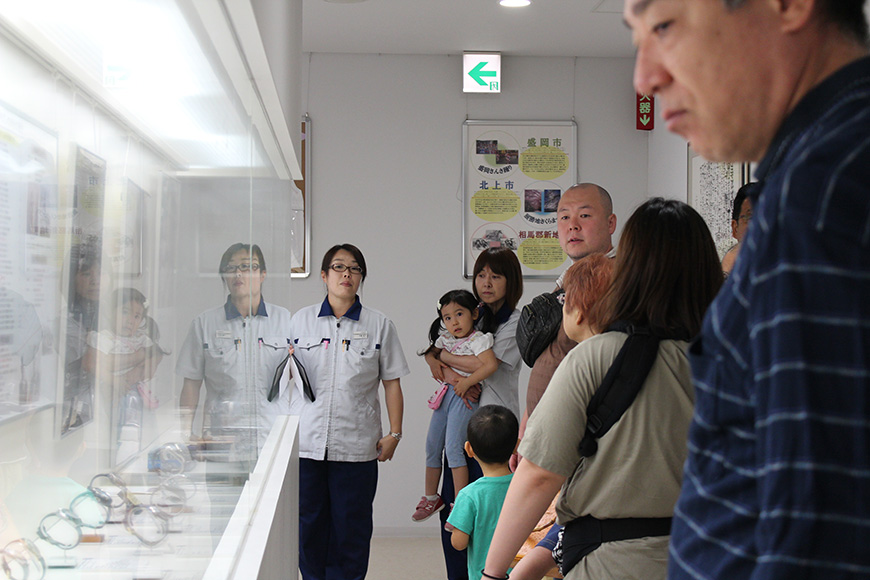 As part of its social contribution efforts, CITIZEN WATCH MANUFACTURING offers factory tours of its Tohoku Factory to children and other local community members, with an emphasis on helping them become more interested in "monozukuri." With the cooperation of the city of Kitakami in Iwate Prefecture, these tours are promoted on the city's website and in the directory of local companies. In addition to visitors from Kitakami, the tours are attracting visitors from cities all over Iwate. (*)
Take-Your-Child-to-Work Day (started in 2004)
CITIZEN ELECTRONICS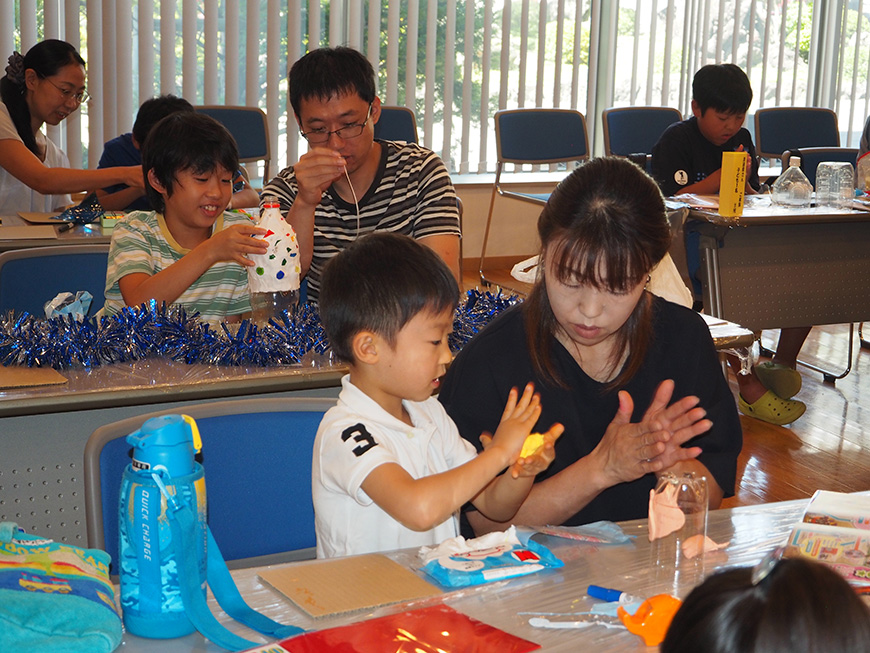 CITIZEN ELECTRONICS holds the bring-your-children-to-work day during summer vacation every year. Last year marked the 15th time this event was held. Intended to provide children with a change to experience the fun of making things, it included such activities as making original lamps using the packages for LED lighting, one of its main products, and a company tour and quiz. This popular annual event is a valuable opportunity for children to see what their parents' work is like. (*)
Workplace Experience Lesson to Cultivate the Next Generation (started in 2013)
Tohoku Kitakami Plant, CITIZEN WATCH MANUFACTURING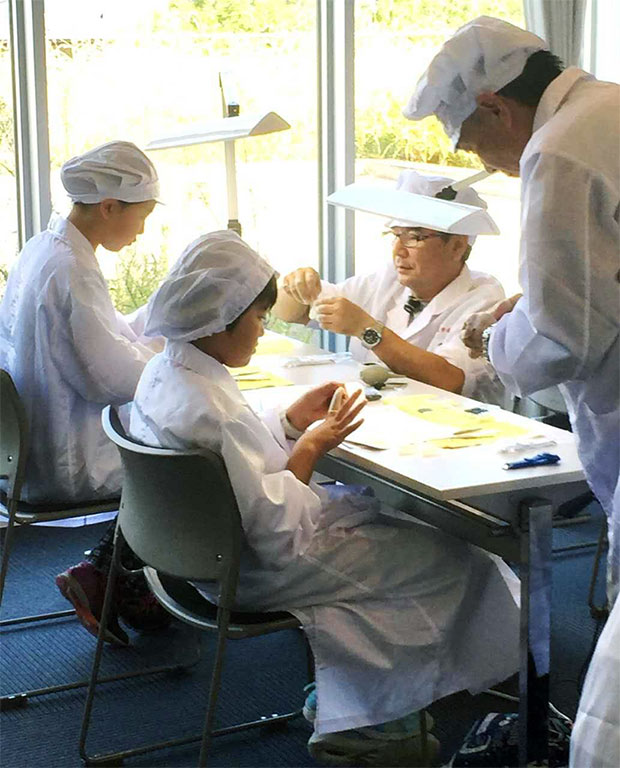 For having fourth-year to sixth-year elementary school children in Kitakami, Iwate Prefecture, experience work and social life, employees at CITIZEN WATCH MANUFACTURING's Tohoku Kitakami Factory have been participated in "Oni Job Fair for Kids," an event that aims to teach children about society while having them enjoy games and other activities, since 2013. At these events, employees provided children the chance to experience the working environment of various professions, including firefighters, pastry chefs, and beauty consultants. Employees also run a booth where children can learn about the assembly of watches, thereby helping them increase their knowledge of watches and experience The excitement and complexity of watch manufacturing. Going forward, CITIZEN WATCH MANUFACTURING will continue to participate in "Oni Job Fair for Kids" in order to have local children gain an interest in watches and their manufacture. (*)
SouSouChildren's Science Fair (started in 2014)
Tohoku Soma Plant, CITIZEN WATCH MANUFACTURING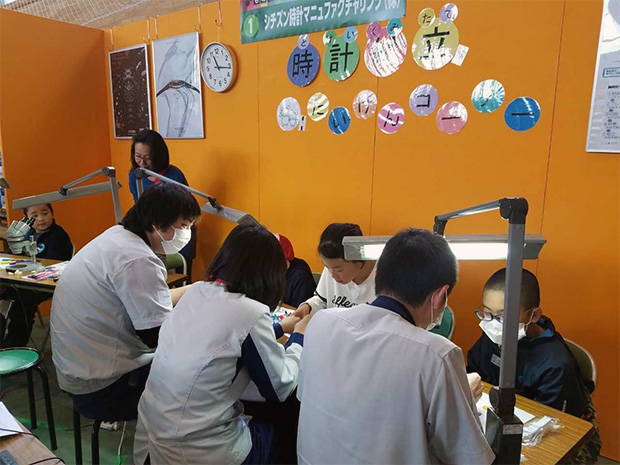 The Sou-Sou Children's Science Fair, held every year in Minamisoma City (Fukushima), is an interactive event that allows children to learn about scientific technology and monozukuri manufacturing in a fun-filled and playful manner. CITIZEN WATCH MANUFACTURING's Tohoku Soma Factory has offered a program called "Your own one-of-a-kind wristwatch," where children draw pictures on watch faces and create their own original wristwatches. Employees who participate have the privilege of observing the children earnestly and cheerfully engaging in the activity with big smiles on their faces. Factory workers will continue to deepen their exchange with local residents and contribute to the local community. (*)
Technology Classes at a Special Needs School in Iida (started in 1988)
Iida Plant, CITIZEN WATCH MANUFACTURING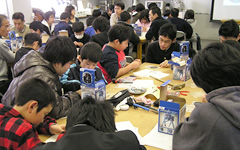 CITIZEN WATCH MANUFACTURING's Iida Factory cooperates with a local special needs school to implement a series of classes for second-year high school students by using technology of watch manufacturing. Employees visit the school from April through August in every year to conduct a total of five classes of technical guidance including assembling finished watches as provided at CITIZEN WATCH MANUFACTURING's Watch School. Guided by the idea that "there are ways to support students other than simply employing them,"we have supported 10 to 20 students every year and provided the basic skills of watch manufacturing. In FY2011, these initiatives were recognized through "the Monodzukuri Nippon Grand Award program,"and we received the Excellence Prize in the Youth Support Division. (*)
Supporting the Education of Children Living Far from Their Parents
CITIZEN WATCH (CHINA)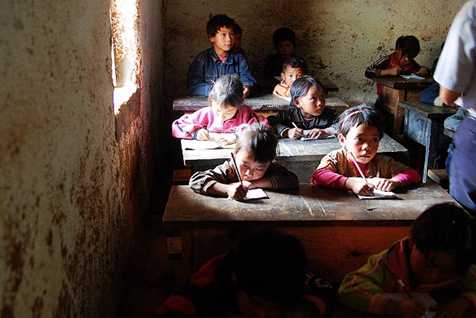 Nawa Elementary School, Daliangshan, Sichuan Province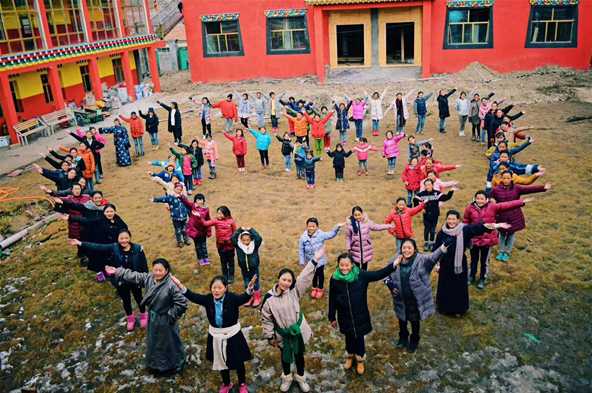 Girl's school in Tibetan Autonomous Prefecture of Golog, Qinghai Province
CITIZEN WATCH (China) held a Citizen watch auction on the Alibaba platform on April 16, 2018. Proceeds from the event, amounting to 23,642 yuan, were donated to support the activities of an NPO called Shanlidehuahua Western Public Welfare Organization. The volunteer organization assists children who's parents are migrant workers and do not return home for many years, and the education of those children who have lost their parents.