Participation in the United Nations Global Compact
In April 2005, the CITIZEN Group declared its support of the United Nations Global Compact, which is based on 10 principles in the areas of human rights, labor, the environment, and anti-corruption. The UN Global Compact serves as the foundation for the CITIZEN Group 's CSR activities, as its content was referred to when revising the CITIZEN Group Code of Conduct. In addition, the CITIZEN Group participates in the Supply Chain subcommittee, CSV subcommittee, Human Rights Due Diligence subcommittee, GC's Internal Penetration Research Subcommittee Environmental Management Subcommittee, Corruption Prevention Subcommittee, ESG Subcommittee, and Reporting Study Subcommittee of the Global Compact Network Japan (GCNJ), an organization of businesses participating in the Global Compact.
These subcommittees are intended both to share information on the latest trends and case studies related to CSR through presentations by experts and to produce outputs to support CSR activities at various firms based on the broad-ranging industry experience of participating firms.
The knowledge gained through these subcommittees is also reflected in the CITIZEN Group 's CSR activities.
The Output from Supply Chain Subcommittee We Have Engaged in
The knowledge and findings from the subcommittees are also reflected in the CITIZEN Group's CSR activities. Since April 2017, we have loaned staff to GCNJ and intend to continue this initiative as a member of the international community and a solid global company.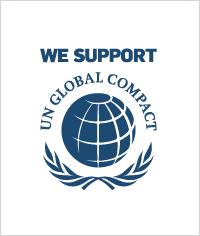 The Ten Principles of the UN Global Compact
Human Rights
Principle 1: Businesses should support and respect the protection of internationally proclaimed human rights; and
Principle 2: make sure that they are not complicit in human rights abuses.
Labour
Principle 3: Businesses should uphold the freedom of association and the effective recognition of the right to collective bargaining;
Principle 4: the elimination of all forms of forced and compulsory labour;
Principle 5: the effective abolition of child labour; and
Principle 6: the elimination of discrimination in respect of employment and occupation.
Environment
Principle 7: Businesses should support a precautionary approach to environmental challenges;
Principle 8: undertake initiatives to promote greater environmental responsibility; and
Principle 9: encourage the development and diffusion of environmentally friendly technologies.
Anti-Corruption
Principle 10: Businesses should work against corruption in all its forms, including extortion and bribery.