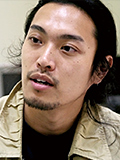 Born: 1978
China Kuangtung-province

Formerly in China, there were 800 isolated villages all over the country to accommodate leprosy patients. Although the quarantine policy for patients with Hansen's disease was abolished in 1986, many of the former sufferers, afraid of discrimination, remained in the villages. The villages are now called "recovery villages," but about 600 communities still remain today, home to an estimated 20,000 people.
Many of the villagers are living in disadvantaged circumstances, without sufficient electricity, gas or water, living in old, deteriorated houses with no toilets. The former patients have no other option but to live in such a harsh environment. To help this situation, one Japanese man has continued to offer support to the recovery villages for ten years now by holding work camps (a camp-type volunteer project). His name is Ryotaro Harada. Harada dispatches student volunteers to these villages, who then interact with the former leprosy sufferers while making contributions to the village infrastructure, such as maintaining the roads and water pipes, building toilets, and fixing houses.
What made Harada start this activity dates back to 2002, when he was a junior student at Waseda University. He participated in a work camp in a leprosy recovery village in Guangdong province, held by a volunteer group. After returning home, he failed to find employment and was worried about his future, when he recalled his experiences in the village. Believing that there would be some help he would be able to offer, he participated in an activity in Rinhou village in the city of Chaozhou, Guangdong in November of that year. Seeing the former patients living bravely, even in adversity, Harada was drawn to them. In April 2003, immediately after he graduated, he returned to Rinhou village.
Initially, he began as a representative of a volunteer organization stationed in China. The number of participants increased, mostly local Chinese university students, making the scale bigger with volunteers visiting seven villages. To maintain the quality of the expanded activities, Harada and some Chinese students established an NPO called " JIA (Joy in Action)" in the city of Guangzhou in August 2004.
In a work camp, 20 to 25 student volunteers live together in a recovery village for one to two weeks to undertake infrastructure development, exchanges with former patients, and educational activities. Its main purposes include not only to improve the former patients' living environment, but also to eliminate the discrimination and prejudice against Hansen's disease. The organization holds about 100 work camps annually, and so far it has sent a total of over 13,000 student volunteers to 61 recovery villages around the five provinces of South China. Ninety percent of them are Chinese college students, while about 50 to 100 college students from Japan participate each year (a total of approximately 1,000 students).
Harada believes that the next challenge is how the residents in the recovery villages will integrate themselves into the surrounding community. Since 2013, he has held work camp projects at elementary schools around the region to encourage exchanges between school children and their families and former sufferers. Furthermore, he also keeps a record about the recovery villages and former patients in order to pass down the history of Hansen's disease quarantine to future generations.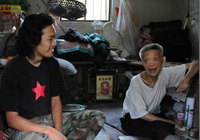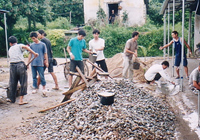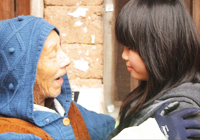 Discrimination against Hansen's disease is still in evidence worldwide. Although discriminative legislation has been abolished, discrimination and prejudice still exist in our consciousness. He extends a helping hand to former sufferers in China, who are usually forced into a harsher environment than those in Japan. He supports the Chinese and Japanese student volunteers who he dispatches to the recovery villages. This project also helps the participating students grow into individuals who can, in turn, achieve a new non-discriminatory society. We admire his passion and energy, which created this tactical mechanism.