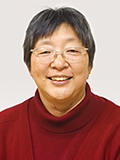 Born: 1959
Okayama

Hitomi Sakai, a real estate agent in the city of Okayama, has helped those who have difficulty securing housing, such as the mentally handicapped, for 19 years. To date, she has helped about 450 people find homes, most of whom are socially vulnerable, such as people with physical or intellectual disabilities, ex-convicts, homeless people, domestic violence victims, and elderly people with no relatives. She not only provides assistance with arranging the home, but also continues her support even after they move in, in cooperation with medical and welfare officials, lawyers, real estate agents, and local governments, so that the residents can live independently with peace of mind in a community. A women of action, Sakai is, in turn, well liked and relied on by these residents, who affectionately call her "Sakai no Obachan (Auntie Sakai)."
Sakai began this activity 19 years ago, when she received a phone call one day from one of her residents, saying, "Someone is trying to kill me!" She rushed into his room, where he was found to be distraught. He was then taken to a mental hospital, where he was diagnosed with schizophrenia and hospitalized. Subsequently, the hospital asked for her help in finding homes for patients who were leaving the hospital, and this made her aware, for the first time, of the harsh reality faced by the mentally challenged. Some patients had no other option but to stay in hospital for longer than necessary because they could not find a home to move into. Some people were forced to live in a very poor environment, such as a room with a broken bath or toilet, or tattered tatami and walls infested with mice, just because they were sick. She witnessed widespread prejudice, discrimination, and lack of understanding against the socially disadvantaged.
She tried to do something to improve the situation by seeking the cooperation of real estate agents and property owners. However, she discovered that "prejudice was more deep-rooted than I expected, and it required a lot of effort." She worked with all her might, however, gradually broadening people's understanding. In 2008, she co-founded an NPO, "Okayama Nyukyoshien Center," a mechanism to support the socially disadvantaged in cooperation with medical and welfare officials, lawyers and other professionals.
Sakai believes that "even people with intellectual disabilities are able to live independently, and moreover they have a right to do so." In order to do so, "they must have a reasonable place to live and be part of a community, instead of living in a hospital or facility." In fact, many of them who can secure a home will care about their own lives and regain the motivation to work. In addition, we as citizens must deepen our own understanding of the disabled, and run a joint support system with medical, welfare, and community services. Accordingly, Sakai and her partners will establish a new NPO this spring to provide local support for people with intellectual disabilities with reference to the Italian initiatives that abolished psychiatric hospitals in the 1970s.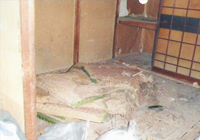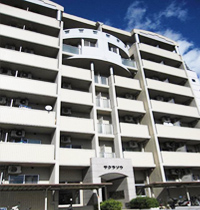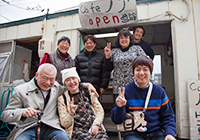 How the socially vulnerable with mental or other disabilities can live in the community is a serious problem that Japan needs to address now. What is appreciated about Sakai's efforts is that citizens, many of the professionals from all different domains, have joined forces to create a highly practical mechanism of support to cover the areas that have received inadequate attention from governments and other public institutions to date.