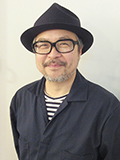 Osaka

The NPO "Japan Hair Donation & Charity" (Kiichi Watanabe, Secretary General; hereinafter, "JHDAC") creates customized wigs using hair donated by clients when they have their hair cut in a salon, and provides them at no cost to children under the age of 18 who are struggling with hair loss due to cancer treatment, congenital atrichia or any other reasons.
This activity commenced in 2008, when Watanabe and two other hair stylists opened a salon together and set forth a corporate philosophy underpinning social contribution, hoping to serve society. Hair donation, which became widespread in the United States in the 1990s, provided them with a helpful perspective. The idea was to make use of otherwise discarded hair for children. In September 2009, they established JHDAC to commence the activity in earnest. To date, their hairpieces have been given to 86 children at no charge.
Most of those requesting the wigs are children aged 12 to 15, or adolescents who tend to be more anxious about what others think of their looks than those in other age groups. Ready-made wigs available for children, however, are extremely limited in terms of variety. Real human hair wigs that give a natural look are, if available, usually expensive, costing at least 400,000 to 500,000 yen when customized. All the wigs produced by JHDAC are fully custom-made, and are called "OneWig" to imply that this is the only one in the world. The members of JHDAC visit a child who needs a wig to measure the head size, and place an order with a wig manufacturer. Once month later, they receive a finished wig, which they then trim to the desired length and style. They only use donated hair that is 31 cm or longer and is not badly damaged. It takes 20 to 30 ponytails to produce one wig. They collect hair donations from more than 500 salons nationwide that support the program, and from the general public. To pay the cost of manufacturing the wigs, which is about 100,000 yen for each wig, the NPO relies on cash contributions collected in the donation boxes in the supporting salons.
"I am very pleased that I can be of help just by cutting my hair!" The NPO receives comments such as this from the people who have donated their hair. Some people who have learned about the project wait for their hair to grow to longer than 30 cm before they have it cut.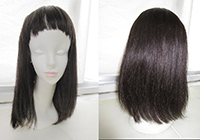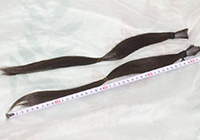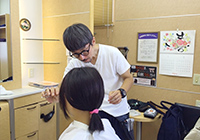 The benefits that one can bring to others by taking a step forward from the normal duties and attempting to make a contribution to society: this is the lesson we can learn through the hair donation project carried out by the hairdressers. We can also see universality in their hope that it will become the norm for people to donate their hair after they have it cut. Everybody has their hair cut. Imagining people in trouble ahead of such a mundane act and fostering awareness of support will lead to a change in the world. We feel very hopeful, as this project now has supporters nationwide, and there are schoolchildren who want to donate their hair.