The origins of Citizen
The enduring legacy of our founding fathers
In 1918, the Shokosha Watch Research Institute was established with the aim of producing Japan-made timepieces. At first, the institute assembled components imported from Switzerland. Eventually, it was able to import Western machine tools and manufacture its own components. The institute fought hard to turn out precision products, even establishing a timepiece school to offer its engineers a superior technical education. In 1924, it finally achieved its long-awaited goal of producing its own pocket watch. Kamekichi Yamazaki's close friend and the Mayor of Tokyo, Count Shinpei Goto, named the institute's first product "Citizen" in the hopes that it would be forever loved by people everywhere. In 1930, Yamazaki joined two other men who shared his passion for creating Japanese timepieces - Yosaburo Nakajima and Ryoichi Suzuki - to establish Citizen Watch Co., Ltd.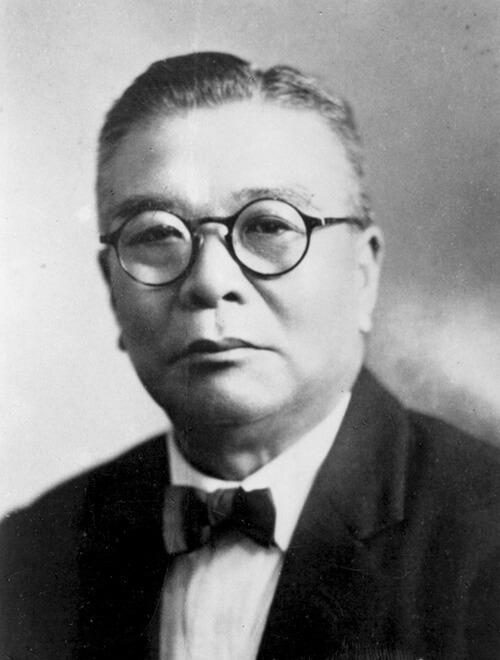 Citizen Watch Co., Ltd.
First Chairman

Kamekichi Yamazaki

Kamekichi Yamazaki was head of Yamazaki Shoten (a business dealing in watch metals) and Chief Secretary of the Tokyo Commercial and Industrial Timepiece Cooperative during the first decade of the 1900s. He later went on to join the House of Peers, but decided to concentrate on bringing the art of timepiece manufacture to Japan by focusing on the development of the industry as he witnessed overseas. He founded the Shokosha Watch Research Institute and went on to establish Citizen Watch Co., Ltd.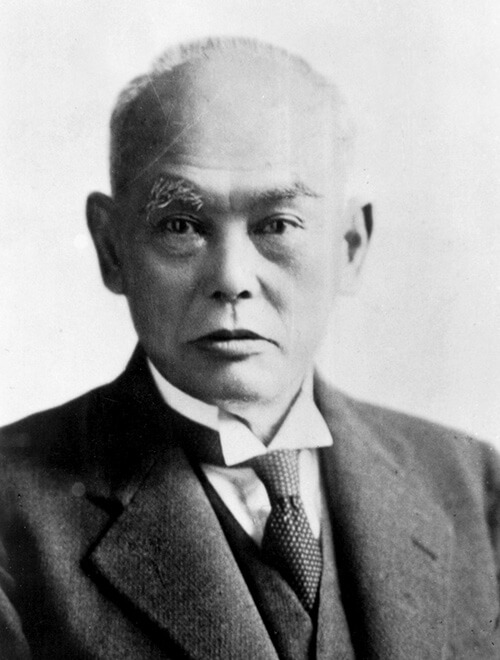 Citizen Watch Co., Ltd.
First President

Yosaburo Nakajima

After graduating university, Yosaburo Nakajima headed to Canada to perfect his English skills. Upon returning to Japan, he became the chief representative of the Japan arm of the Schmitt Company, a Swiss watch dealer. He began a business assembling timepiece components he imported from Switzerland, and was incredibly successful. Determined to manufacture a watch in Japan, he bought out the Shokosha Watch Research Institute and participated in the establishment of Citizen Watch Co., Ltd.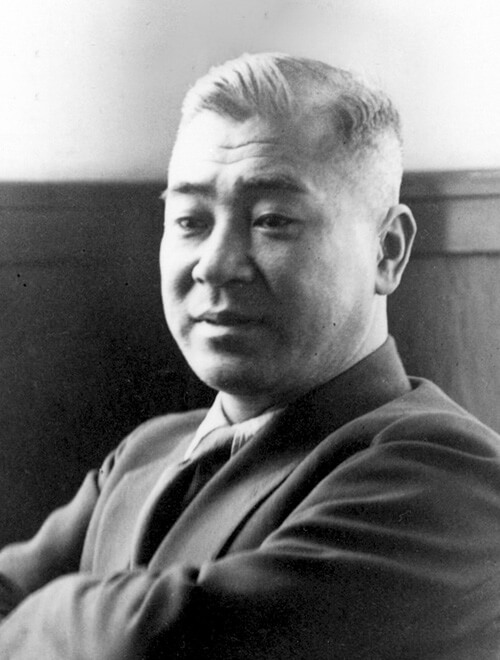 Citizen Watch Co., Ltd.
Plant Manager

Ryoichi Suzuki

Ryoichi Suzuki joined the Schmitt Company and earned the confidence of Yosaburo Nakajima. When Yamazaki was ready to let go of the Shokosha Watch Research Institute, Suzuki asked Nakajima for the funds to purchase it. Because Nakajima was also serving as the chief representative of Schmitt, Suzuki took on the responsibility for managing the plant of the new company, Citizen Watch.
It all began with crafting timepieces.
Today, the Citizen Group is
"loved by citizens, working for citizens".
Citizen has continued to leverage the compact precision technology it originally developed in watchmaking to expand its operations into many new areas. Our endless pursuit of new challenges has led us to craft machine tools, numerous devices, electronics, and more - each new field inspiring the birth of a new Citizen Group company. Changing to meet the demands of the times has led us to become the successful group we are today.